REGISTRATION IS NOW CLOSED.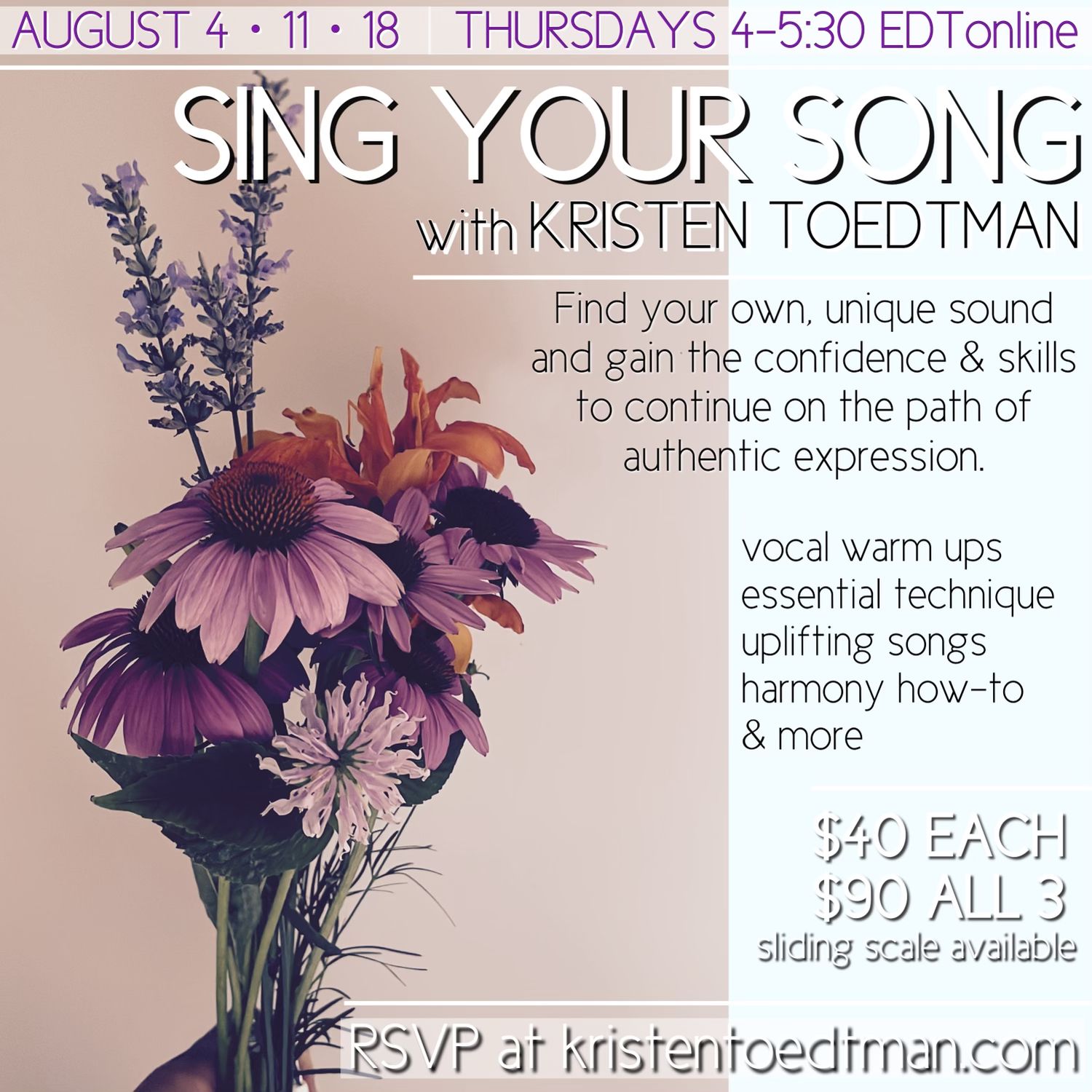 Singing is our birthright! We have been breathing since the day we were born and will continue to breathe until the day we die. We use our voices every day for all sorts of purposes: from the quotidian to the divine, from ordering food to whispering words of love. We are experts at both these things. We are all singers.
Have you always loved singing but want to know more about what's going on inside? How to hit notes with more reliability? How to expand your range, how to connect to your breath? 
This workshop is for singers who want to dive deeper into the craft of singing and for those who are new to singing and for all who would like a weekly tune-up, no matter where you are in your journey.
The online format is terrific for finding your own comfortable space to sing and explore your voice. What we'll cover in the three classes:
The voice as an instrument - what makes it similar to other instruments and beautifully unique
How to "warm up" your voice - when to do it, how to do it and why
Technique to carry with you and bring more consistency & reliability to your singing
Apply the technique to songs we'll learn and sing together
Harmony basics and exercises for harmonizing
Each class has an opportunity for 2 students to have an "open coaching." Sign up at start of class. 
Join me for all three classes or drop in as you're available.