Join me on Sundays in August.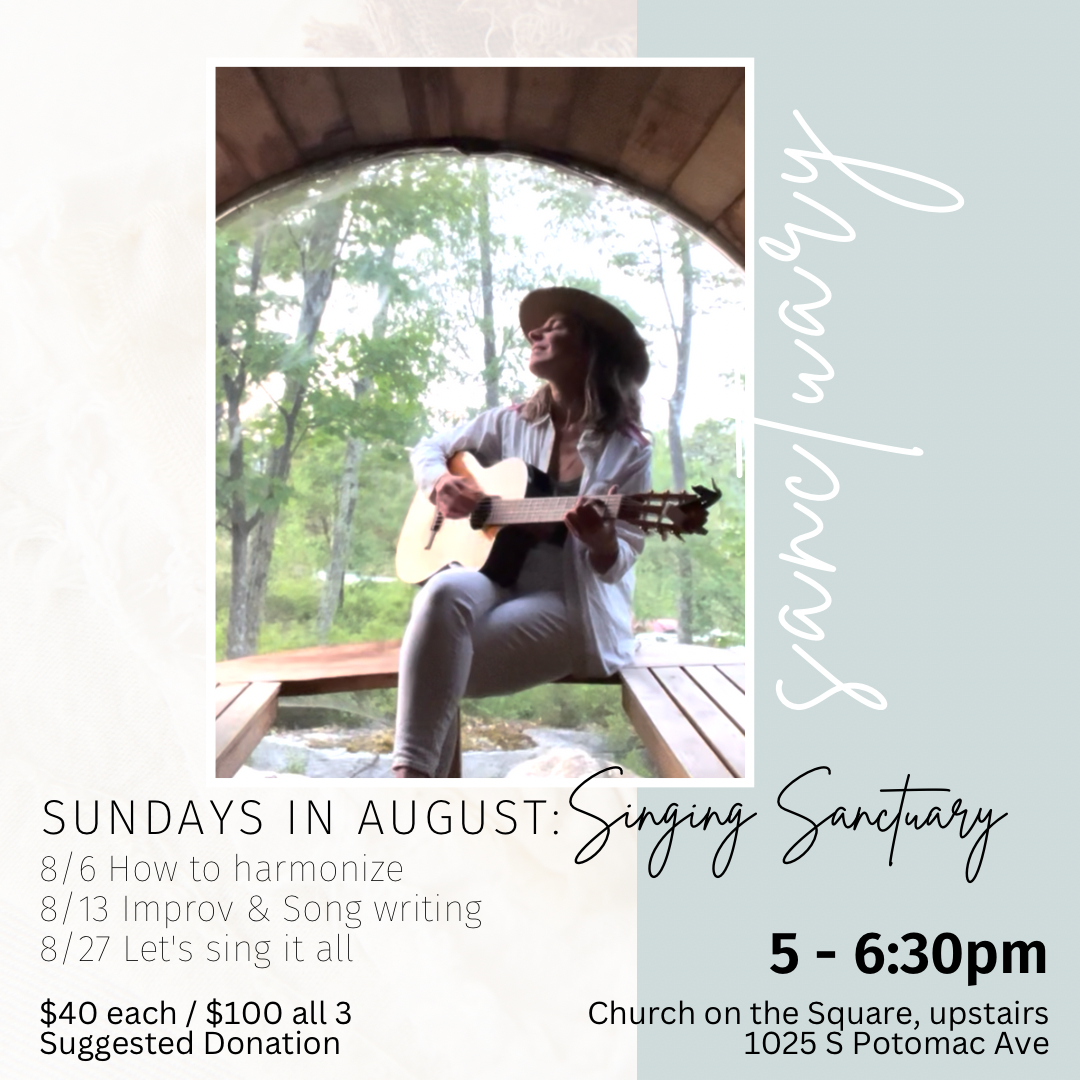 Welcome to the
Singing
Sanctuary at COTS. We begin with a guided meditation to set aside the ego, open the heart and release the voice.
Kristen will then lead us in vocal exercises and harmony games before we learn part-songs for
singing
together.
Week One: How to Harmonize
We'll discuss basic structure of harmony, different methods of adding harmony to a melody line and you will have the opportunity to bring a song in for harmonizing.
Week Two: Improvisation and Song-writing
Guided improvisation games and exercises will yield the creativity and playfulness of mind needed to explore writing songs out of thin air.
Week Three: Compilation Sing-through and Song Share
We'll recap all the fun we've had and songs we've sung by
singing
them together. Additionally, we will have time for all those who wish to share their song in a safe space.